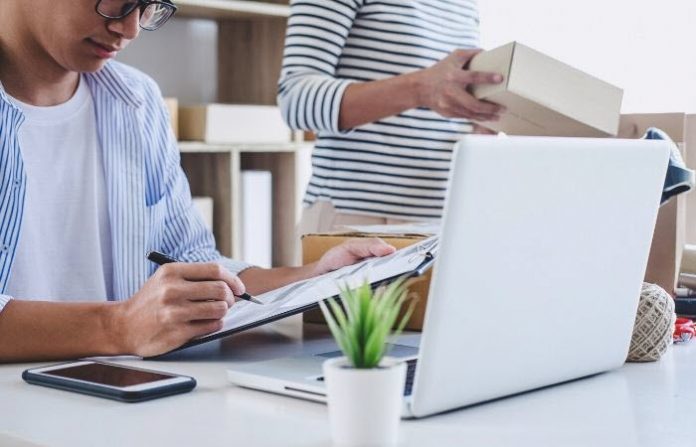 As a small business owner myself, it was quite a journey to get my business organized. Especially in the beginning stages when you're a solopreneur who's wearing all the hats and doing all the things, most of us hustle hard. And while that's fine for a while, it's definitely not a long-term strategy.
In this article I've collected the 12 top tips I used myself to organize my small business for success. Now, keep in mind, this took me years to manage to implement all of those tips!
So, if you're currently at a point of complete overwhelm and chaos, start with one thing. Once you've nailed that, go on to the next one.
Okay, let's get started.
1
Think About Your Vision
Oh boy, I had no idea a vision was even a thing until a few months ago. When I started my first side hustle back in 2018 (Amazon FBA) I was just trying out different things. I honestly had no idea where I wanted to go with it. That's probably one of the main reasons why it failed miserably…
Don't make the same mistake and get clear on your vision right now! Take out your journal and dream big. Allow yourself to write down your biggest, maybe even impossible, dreams for your life and your business.
Where do you want to be in 5 or 10 years from now? What do you want to be known for? How much time do you want to be working on your business every day?
Get very clear on what you want for your business and where you want to go with it.
2
Set A One-Year And A 6-Month Goals
Okay, so the first step was all about dreaming big. Now, let's get a little more realistic and specific.
Take your vision and break it down. Where do you want to be one year from now? Imagine you traveled one year into the future and write your goals out in present tense as if they had happened already. Then, think about how you've achieved them.
Do the same with your 6-month goals. What can you achieve in 6 months? How will you have gotten there?
Be as specific as possible!
3
Break Those Goals Down Into Monthly Goals
We'll stay with goals for a little longer as they're crucial in having an organized business.
By now, you know what you want to achieve within the next 6 months. And you've also written down how you'll get there.
Now simply break your 6-month goal down into monthly goals. What do you need to do each month to achieve your desired results?
As soon as I've started doing that, achieving my goals has become so much easier!
4
Plan Each Week Ahead Of Time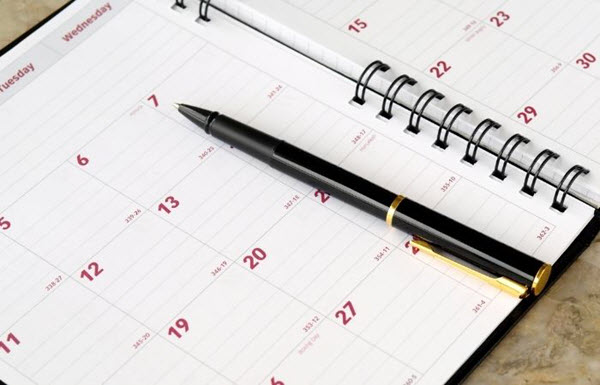 Now we're getting even more specific.
You've got your monthly goals, so let's look at your weekly schedule. In order to have a well-organized business you need to plan ahead of time. Last-minute actions are fine every now and then, but they really mostly cause lots of stress and overwhelm.
So, what I like to do is to take 2 hours on Sunday and plan the coming week.
5
Use A Content Calendar Or Promotional Calendar
To do that I use a content calendar. I've created a customizable template for this year which is probably the easiest way to go about this step.
Go over every platform that you're creating content for and plan when you'll be working on it and when you'll publish it.
So much more organized right away!
6
Use Google Drive For All Your Files And Documents
Next, let's look at your files. I love to keep it really clean and simple, so my suggestion is to just use Google Drive. Having all your files in a Cloud system makes them accessible from any device anywhere in the world. Plus, it's much easier to have everything in one place instead of scattered all over your computer and different software…
7
Delegate Simple And Repetitive Tasks
Delegating is another super important part of getting your small business organized. It doesn't have to be a lot, you can just hire a VA for a couple of hours per week. But the amount of work this person can do for you will help you grow so much faster.
And delegating actually isn't that complicated. Just make sure to provide really clear instructions, ideally with a screen recording, and then adjust as you go.
8
Use Software For Automation
In addition to delegating, using software for automation also helped me so much in getting organized. One prime example is Tailwind where I schedule all my pins once a month.
That's a huge time saver!
Other examples are social media scheduling software like Later or Hootsuite.
9
Use A Project Management Software
Now, if you really want to take the structure in your business to the next level, I highly recommend using a project management software like Asana.
Asana is free and makes it super easy to plan all your projects and tasks. You can then assign them to a member of your team or to yourself.
Super useful!
10
Work In Blocks And Use Calendar Blocking
After lots of testing, I found that working in blocks and scheduling them into my calendar helped me boost my focus and productivity drastically.
Have you ever noticed that there are times during the day when you're more focused than others?
Make use of that and schedule those blocks in your calendar. Then schedule leisure blocks during times when you're less focused.
11
Get Rid Of Notifications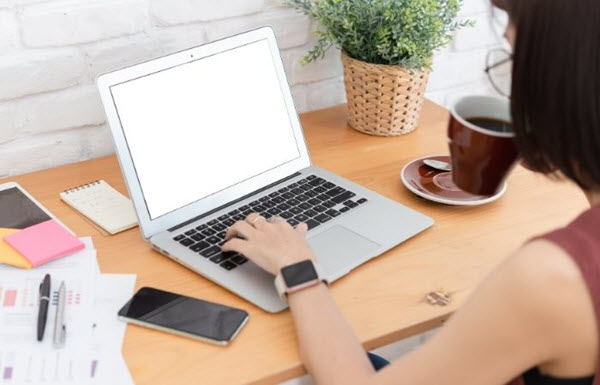 Notifications are one of the main causes for all of the overwhelm and anxiety we're experiencing nowadays.
So, why don't you just get rid of them?
Instead of constantly being reminded of everything you could be missing, better schedule blocks every day for when you'll go on social media or when you'll check your email. This way, there's no need for notifications anymore.
12
Have An Accountability Partner
Okay, before we wrap this up, here's one last super tip: get an accountability partner!
This will supercharge your productivity. Having someone checking in with you on a regular basis automatically creates the same pressure as having deadlines. So, procrastination will pretty much evaporate.
Sound too good to be true? Give it a try!
Conclusion
Alright, so these are my 12 tips to organize your small business for success. I know how stressful it can be as a small business owner. But there is a better way than hustling 24/7 and always doing things the last minute.
Just start implementing one tip after the other and you'll find that your business gets more organized and streamlined by the day.
This will help you increase your results, improve your mental health, and will ultimately allow you to finally live your dream life.
Like this Article? Subscribe to Our Feed!