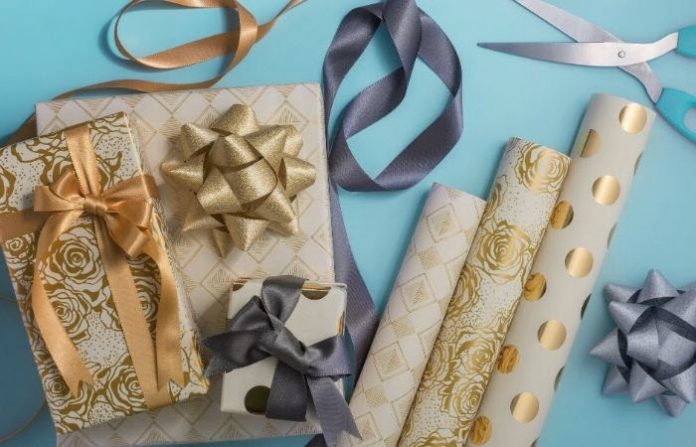 Groomsmen are often important people in a groom's life. They are often close relatives or friends who the groom want to share their important day with. Having your groomsmen agree to stand with you at the altar is one of the significant parts of the wedding. Thus, it's important to give them the appreciation they deserve.
One of the traditional ways of showing recognition for the groomsmen in your wedding is giving them gifts. This act also shows that you appreciate and value the role that they accepted for your wedding. While shopping for men is already hard, it's double the challenge when you have to shop for groomsman gifts.
To help you out, here are seven tips below for some gift ideas for your groomsman.
Go For Personalized Gifts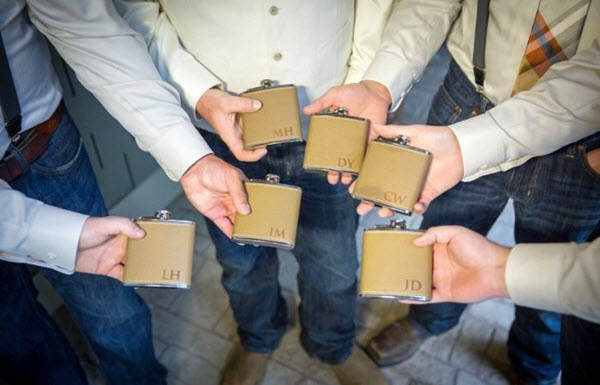 Before going to different stores for gift shopping, you need to understand that your groomsmen have different personalities, interests, and tastes. With this, giving them the exact same gifts may not be a good idea. It may provide them with an impression that it is a rush-bought or a last-minute gift. In showing your appreciation towards them, you need to be thoughtful and show them how well you know your close buddies. Thus, it's best to get them something that they'll personally feel attached to. One way to give them personalized gifts is by engraving the initials of their name on the item that you decided to wrap for them.
For instance, you can give one of them a personalized baseball bat with his initials if he is into that sport. Meanwhile, the other one would very much love to have a shot glass set marked with his first name because he's into that. The point is, you can give them a gift that either describes their interest or reminds you of how you became friends with them in the first place.
Consider Giving Them Wedding Items
If there are particular items that you want your groomsmen to wear on your wedding day, you may also consider giving this as their gift. Of course, you may still have to add other items for their gift box together with that wedding item. Moreover, giving them wedding items to be used for your wedding will also ensure that your groomsmen will look and feel good during the ceremony. Plus, you wouldn't have to worry about one of them missing out on some accessories because you'll already provide it for them.
Some of the wedding items you can give to them as gifts include socks, cufflinks, dress shoes, ties, tie clips, sunglasses, or bow ties. If you're up for it, you can even pay for your guys' suit or tuxedo rentals.
Add Some Humor
Did you know that you can actually add some humor to your groomsmen gifts? For this part, it's all up to you on how you can incorporate your inside jokes into your gift. However, make sure that you don't overdo it to the point that it's already offensive. A small, silly, but funny gift will do, such as wrapping them a "hangover kit." Nonetheless, don't forget to add a sincere gift at the bottom of your gift box. After all, the point of adding humor to their wedding gift is to have you and your guys have a good laugh at your wedding party during the gift opening process.
Get Them Something Useful
One thing that men love to receive in general is an item that is actually useful for them. Thus, always keep this in mind when shopping for groomsmen gifts. The more useful an item will be for them, the more pleasing it will. To help you figure out what is beneficial for them, try to think about your guys' lifestyle, job, or hobby. Is he working as a chef? Does he love playing a particular sport? Do they love working out?
With that idea, you can give them something out of their lifestyle. This way, you're surely going to get the right gift for them that they can use not only on your wedding day but also for a long time.
Go For The Classics
If you still haven't figured it out, you can also go for the classic groomsmen gifts. These items will never go out of style, no matter what year you're going to get married. After all, these traditional gifts are one of the "things every guy needs," so don't worry too much about these items. To keep it interesting, give them a groomsman box that is filled with multiple items like wallets, lighters, money clips, pocket watches, pocket knives, and business cardholders. These things are all "men's must-haves," so you can never go wrong with this one.
Make Sure It Is Packed Fancily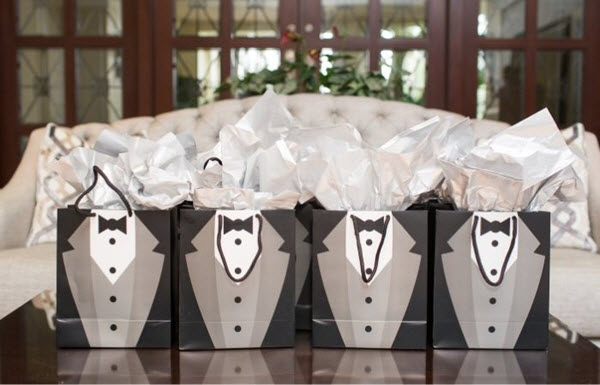 The last thing you'd want to happen is to spend long hours and effort in finding your groomsmen the gifts they'd love, only to end up giving it to them in a dull-looking package. Apart from investing time in gift shopping, also set aside some time to wrap their gifts beautifully. Make sure each present is packed in a fancy bag as it will add a personal touch to their gifts.
If you're not given the skill of wrapping gifts, you can always call on the help of your soon-to-be wife or hire a professional gift wrapper from the mall. Keep in mind that gift presentation is everything.
Take Note Of Your Budget
One of the most critical factors you must consider in choosing groomsmen gifts is your budget. Creating a wedding budget can be challenging because everyone knows that weddings are expensive events. Thus, you need to be realistic in your budget and make sure that you're not going overboard while shopping for gifts for your groomsmen. As much as you want to give them the best gift they'd surely enjoy, you also have to consider other expenses you need to spend on for your wedding. It's best to have a price range for you to follow during your gift shopping, as this will help you narrow down your gift search.
Wrapping Up
Now that you have a guide in choosing groomsmen gifts, it's time to go shopping! As you check on each gift store, keep in mind that each of your groomsmen has their own set of personality and interests. Thus, make sure to put any effort into finding a gift that you think will best describe them or can be functional in their daily lives. After all, you chose those guys because they were important to you. So, show that thought through your gifts and enjoy your gift shopping.
Like this Article? Subscribe to Our Feed!
Life tips and life hacks for happiness and prosperity.