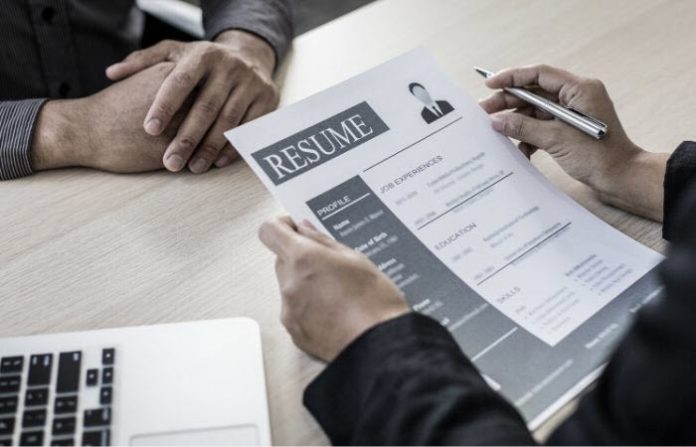 Have you been wondering why submitting your job applications has not been resulting in many job interview invitations?
Perhaps we could blame mistakes on your CV or resume. That is why a recent survey by OfficeNeedle set out to discover which CV and resume mistakes employers consider as valid reasons to reject an applicant altogether.
If you can consider fixing any of the mistakes listed down below, you could speed up your process of job hunting and perhaps even make it more successful.
Differences Between Resumes & CVs
A CV is an abbreviation for 'curriculum vitae', which is Latin for 'course of life'.
It is used for representing you and your qualifications in academic fields. Moreover, it is a lengthy representation of your academic history, including your education, research, as well as publishing experience, and more.
A resume is French for 'summary'.
By default, a resume is shorter than a CV and is used when applying for industry positions. Moreover, it focuses on your experience, qualifications, and skills. While CVs are usually quite long, a resume should be around a page or two long, depending on how much experience you have.
Finally, while both a CV and a resume represent you and your working life, we can conclude that they are used for different purposes of applying for a job.
Which Mistakes Should You Avoid Making?
Big Mistakes That Could Cost You The Rejection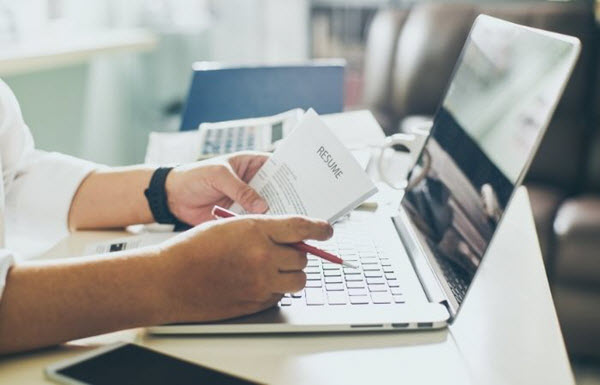 1. Incorrect Contact Information
While building your CV or resume, pay attention to the information you put in the contact section. Around 9 in 10 surveyed employers (93%) say they want you to include your phone number. Make sure you update your phone number so that an employer can easily contact you if necessary.
Many job seekers tend to forget to update their phone numbers since the last time they changed it so sometimes employers can't get a hold of them. To make sure you are easy to contact for an interview invitation, put your latest phone number in the contact section of the CV or resume.
2. Bad Grammar And Typos
Every job seeker should show their strong written communication skills. In case your resume or CV is full of bad grammar and spelling mistakes, chances are your potential employer will think you did not pay too much attention to writing your application.
Moreover, 75% of employers recognize bad grammar and typos as a reason to reject a candidate's application. Use spell-check to ensure there are no typos in your application. As for grammar, stick to using the past tense and write bite-sized information without the use of pronouns ('I', 'my', 'me').
3. Incorrect Role Order List
You should devote the experience section of the CV or resume to list your previous roles and experience. While doing so, it is important to list your latest roles and experience at the top of the list and then make your way down to the earliest roles you had.
Around 60% of employers who took the survey stated listing roles in order from the oldest to the latest leaves a bad impression on them. When you list your latest roles at the top, you make it easier for the hiring manager to assess your latest skills and knowledge, which is what they are interested in.
4. Overly-Used Meaningless Clichés
Have you ever described yourself as a 'team player', 'creative', or 'results-driven' in your CV or resume? If yes, it is time to go delete that off your application. Such and other meaningless clichés can leave a bad impression on 6 out of ten surveyed employers.
Instead of that, show that you are a team player, instead of just saying it. For example, you can state that you managed a team of 10 people and list what you have achieved together.
5. Long Resume Formats
Hiring managers are highly limited by the time available to review candidates' applications. Out of the surveyed employers, around 50% spend just between 1 and 5 minutes to decide whether they are going to consider a candidate or reject the application.
Depending on how much experience you have, you might want to keep your resume to one or two pages. If you have under 10 years of experience, there is no need to make it longer than a one-pager.
6. Generic CVs And Resumes
Many job seekers apply for more than one job at a time. However, they do that by using the exact same CV or resume for each position. Around 47% of employers admit to rejecting an applicant who sends in a generic application.
Instead of that, you should tailor your application to each job opening to show why you are the perfect candidate. Look at the job description to use the keyword for the job position and go on to show that you have the skills required for that position.
7. Not Focusing On Accomplishments
Listing skills is a vital part of your resume or CV. Along with that, job seekers usually also list their duties, to show what they were responsible for at a certain job position.
However, hardly any job seekers think to also include their impact and show what they have accomplished. Around 43% of employers who participated in the survey stated that they reject applications that don't show candidate's impacts and accomplishments.
To fix that, do not simply list your responsibilities, but go on to show what you accomplished. Using figures and numbers is a good way to achieve that as employers love to see quantifiable information.
8. Inconsistent Font Use
A resume should be easy to read. Besides using proper grammar, you should also choose an easy-to-read font at its standard size. About 46% of employers reject applications that consist of more than one font.
If you are not sure which font to use, consider the following few. For example, Times New Roman at a size of 12 points is commonly used. Moreover, you can also use Verdana, Helvetica, Cambria, and Calibri.
Small Mistakes That Make Employers Cringe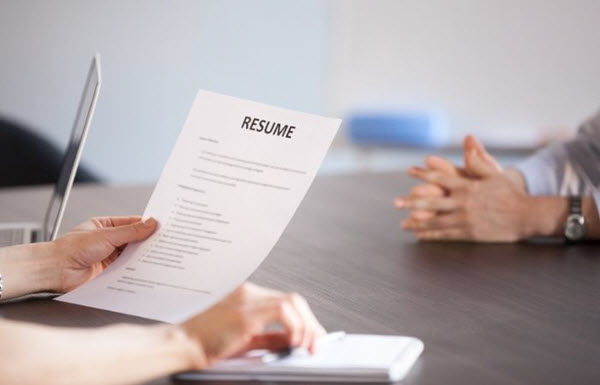 1. Unreadable Chunks Of Text
Once you incorporate one easy-to-read font at its standard size, you will already be one step closer to a readable document. To further improve it, also make sure there is enough white space on the page.
For example, using short bite-sized sentences without pronouns will help you get rid of big chunks of text that employers detest seeing. In case you fail to organize your resume or CV that way, around 35% of employers might reject your application.
2. Poor Layout Format
Around one in three employers (32%) are likely to reject a candidate that submits a CV or a resume with a poor design or layout. If you choose the wrong layout, your application will be hard to read.
Create and divide sections of an application so that each one is quick to find. The text should be balanced, with enough white space around, to make the resume or CV crisp and simple enough.
3. Bragging About Unrelated Skills
Oftentimes job seekers think it is a good idea to list many of their skills, even if they are unrelated to the job position they are applying for. Even worse, they sometimes lie about them to make themselves look like a more suitable candidate.
Around 28% of employers say a job seeker leaves a bad impression on them upon listing skills unrelated to the job opening they are applying for. Moreover, around 21% of employers want to know how you have obtained skills that are not related to your education or work experience.
In case you do want to include those skills in your application, keep in mind that sooner or later your employer will ask you about them. Perhaps they might bring it up at a job interview, or anytime during your work in case you get hired.
4. Adding Unrelated Experience
Besides making sure that you list your experience in order from latest to oldest, you might also want to remove your unrelated experience.
One in four employers (25%) admit that listing unrelated experiences leaves a bad impression on them.
It means that, in case you have a lot of experience, you should remove experience that is not related to the job opening you are applying for.
5. Embarrassing Email Address
Do you think an employer will look at you with the same eyes if your email address is 'yourboi69@hotmail.com' or if you instead include an email address with your first and last name?
Including an embarrassing email address in the contact section of your application leaves a bad impression on around one in five surveyed employers (21%). So, it is best to avoid being embarrassed that way.
6. Using Overly Generic Language
Are you applying for a job as a teacher or a sales manager? As these fields are quite different, the language you use should also be distinctive and specific to the industry you are applying for.
You should include words that are specific to the jargon of your industry, instead of generic language. That way, you will show your potential employer that you have the knowledge and the needed written communication skills for a certain role.
7. No Reason For Termination Of Short-Period Jobs
One in four employers who participated in the survey (i.e. 25% of them) dislike when you do not include reasons as to why you terminated a job after a short period of time.
However, it might be better not to justify why you left any other job. In case your employer is interested to know that, they might bring it up at the job interview.
Bonus Point: Find Out General Facts On How Employers Review Resumes And CVs
Besides CV and resume mistakes, the study also found interesting statistics on how employers review applications.
When looking to hire a new employee, hiring managers and employers usually get a lot of CVs and resumes for consideration.
Only 17% of surveyed employers take over 5 minutes to review an application, one quarter of them (25%) spends under a minute to decide whether your application belongs in the 'yes or the no' pile.
Other interesting data shows that around 53% of employers make sure to read the CV or the resume carefully from the beginning until the end.
On the other hand, over 35% of employers pay attention to only some of the sections of each application.
It is not surprising that most employers focus on the experience section, 89% of them. After the experience, education is also an important section for 57% of employers.
Conclusion
Follow the above-mentioned explanations to avoid making CV and resume mistakes that result in rejection. Sometimes, all it will take to secure a job interview is to make sure your application consists of one font and that you have shown your potential employer your valuable impacts.
Focus on showing how you can contribute to the company where you are applying for a job opening, and you should make your job hunt more successful and less stressful.

Like this Article? Subscribe to Our Feed!
Mateja Vukomanović is a Senior Writer at OfficeNeedle, where she covers business topics that provide value to anyone who wants to kickstart or improve their business. She hopes her recent study can help anyone looking for a job to secure more job interviews by building their application without mistakes.